Hi Colleagues!
I have been teaching Social Studies at the Woodmere Middle School in Hewlett, NY since 1995. Prior to that. I spent 3 years at Intermediate School 61 in NYC. I am a married mother of adult twin daughters who are my pride and joy.
I am a lifelong educator, but more importantly, a lifelong learner. I believe that all teachers are. My passion for technology integration and the desire to help other professionals to advance their careers has brought me to LIIPS. The more I help others succeed, the more I succeed!
I hope you enjoy and learn from my courses!
Check out my course offerings.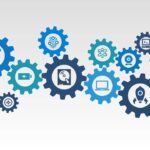 Essential Technology Tools for Teachers
ON-LINE (3 Credits / 45 hours) in-service credit only mlubomskiliips@gmail.com Course Description: This course is designed to provide educators with the tools necessary to immediately implement technology based activities in their classrooms. Participants will explore various online assessment methods, work spaces for collaboration, and apps to boost creativity. The vital role of teachers in the 21st-century depends on a deep understanding of best instructional practices in the digital world. Suitable for all educators and support staff K-12. All participants need a Gmail address and Google Drive.