Hello! I have a passion for learning and helping others grow. I have been teaching since 2000 and always enjoy taking courses to enhance my learning so I can better assist my students. I have A masters degrees in elementary education, special education, early childhood and literacy.  I am also a mother of two daughters. Every day with them, I am learning new insight into the minds of our youth. My motto in life is the be kind to others and always strive to reach your goals. 
Check out my course offerings: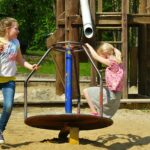 Building Classroom Community
This course explores the creation of a classroom community that meets the needs of all students, including learners with disabilities and learners with diverse backgrounds. Suitable all educators K-12. A primary objective of this course is to help teachers understand how the Building a Classroom Community approach boosts children's social and academic skills while reducing behavior problems. Particpants completing this course will: • Receive materials, readings and research relevant to building a classroom community • Learn how to develop strategies that will enable all students to participate in group activities and explore team building activities • Morning Meeting Approach • Investigate the Responsive Classroom approach to discipline • Gather practical tips to try in your classroom right away ON-LINE (3 credits/45 hours) in-service credit only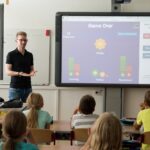 Practical Approaches to Differentiation
This course explores differentiation strategies that will benefit all students and are easily adjusted to meet each teachers needs within the classroom.
Participants completing this course will: · Receive materials, readings and research relevant to differentiate strategies · Learn how to develop strategies that will enable all students to participate in group activities ach achieve their learning goals · Morning Meeting Approach · Gather practical tips to try in your classroom right away (Online, In-Service, 3 credits)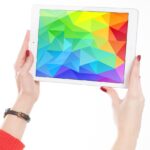 Technology & iPads in the Classroom
This course explores the broad applications and utility of the iPad as a classroom teaching device and technology use within the classroom. Practical instruction provides strategies and skills for effective classroom integration. Learn how to successfully integrate the iPad and other programs into the K-12 classroom with this course. ON-LINE (3credits/45hours) In-service credit only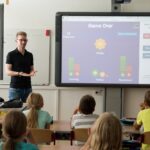 Nearpod and Google Slides
(Online, In-Service, 3 credits) Instructor: Danielle Sukoff
daniellesukoff@gmail.com
Course Description This course explores Real-time insights into student understanding through interactive lessons, interactive videos, gamification, and activities — all in a single platform. Participants completing this course will:
   Receive materials, readings and research relevant to nearpod
   Learn how to develop nearpods
 Learn how to utilize the Nearpod library
Gather practical tips to try in your classroom right away