Rose Marino Foster has been a Literacy Specialist working within the Elmont school district for over fifteen years.  She holds a M.A. in Childhood Education and a M.S. in Literacy B-12.  Her experience includes working as an AIS teacher, teacher mentor and now a district wide Instructional Coach. Rose was nominated for the Herald Head of the Class Award for the 2020-2021 school year for her dedication to her profession.  She has a passion for not only educating students but for also guiding other educators to grow their instructional capacity and skill.  Rose has been teaching courses for LIIPS for over a decade.
Check out my course offerings: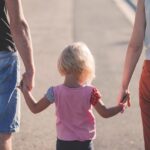 Approaches to Social Emotional Learning (SEL)
"Social and emotional competence is the ability to understand, manage, and express the social and emotional aspects of one's life in ways that enable the successful management of life tasks- such as learning, forming relationships, solving everyday problems, and adapting to the complex demands of growth and development" -Maurice Elias This course will provide an overview of Social Emotional Learning in schools and explain the five core social emotional competencies. Participants will research SEL curriculum and standards from NYSED as well as content area integration crosswalks. Educators will learn the benefits of teaching SEL by researching successful implementation from schools across the nation, spanning all grade levels. In addition, participants will research growth mindset as well as mindfulness and the correlation with academic achievement. ONLINE (3 credits/45 hours) in-service credit only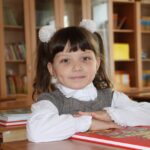 Approaches to Whole Child Education
"Rather than focusing solely on students' academic achievement, the whole child approach to education focuses on students' well-being beyond the classroom. It's centered on the idea that preparing students for the future goes beyond preparation in academia." –Edith Esperaza This course will examine the philosophy of whole child education, considering the health, safety, & social-emotional wellness of a student while they are supported & challenged within schools. Educators will learn the main components of whole child education and research effective practices in real-world examples from schools across the nation. In addition, participants will have the opportunity to research successful administrators as well as explore whole child action plans in order to turn-key information within his/her school/district. ON-LINE (3 credits/45 hours) in-service credit only
Approaches to Nonfiction Reading Instruction
With the adoption of the CCLS one major instructional shift has been to incorporate more nonfiction into the classroom. As educators, one of our major goals is to prepare students to be college and career ready. Approximately ninety-five percent of daily work-related information is in expository form. Based upon this information, it is necessary for educators to teach students ways to navigate and comprehend this form of text. This course will help teachers improve nonfiction instruction and expository reading comprehension with their students. Topics covered in this class include: expository text structure, features and patterns strategies for vocabulary instruction metacognition strategies like activation of prior knowledge (new to known), self-monitoring skills, questioning the text, determining importance, and synthesizing As a result of this course participants will gather helpful unit plans of study for incorporating nonfiction for immediate classroom use. A must for all educators K-12!! ON-LINE (3 credits/45 hours) in-service credit only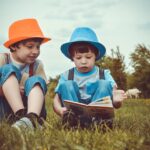 Approaches to the NYS Next Generation Learning Standards: What Every Educator Should Know!
The focus of this course will be to provide educators with an overview of the Next Generation Learning Standards recently adopted by New York State. Participants will have the opportunity to research and study the philosophy behind the new standards and the timeline for implementation. During this course, educators will research the ELA, Math, and Science standards appropriate to his/her grade level. In addition, educators will examine the differences between the Next Generation Learning Standards and the current Common Core Learning Standards. As a culminating activity, students will create dynamic lessons aligned to the Next Generation Learning standards utilizing the information learned in this course. ON-LINE (3 credits/45 hours) in-service credit only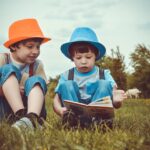 Approaches to Reading Fluency Instruction
"Fluency is the ability, to read smoothly, easily, and readily with freedom from word recognition problems. Fluency provides a bridge between word recognition and comprehension. It is not a stage of development at which readers can read all words quickly and easily. Fluency changes, depending on what readers are reading, their familiarity with the words, and the amount of their practice with reading text." —National Institute for Literacy (NIFL) Fluent reading is a sign of a proficient reader and is a major goal of literacy instruction. When readers are fluent, they are free from word recognition challenges and are able to fully focus on meaning and comprehension. This course will explain fluency and the components of fluent reading in depth. Educators will learn key fluency terms including: phrasing, intonation, automaticity, and expression. Participants will learn how fluency develops and various methods/tools to assess/measure fluency. In addition, educators will research successful instructional strategies to implement within his/her own classroom. Teacher will gather many fluency lesson plans for immediate use with students. A must for all educators!! ON-LINE (3 credits/45 hours) in-service credit only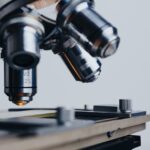 Approaches to STEM Curriculum and Instruction
"America must provide students with a strong education in science, technology, engineering, and mathematics (STEM) to prepare them to succeed in the global economy." -U.S. Department of Education This course will examine the philosophy of STEM education as well as current research about the STEM initiative. The various methods of STEM implementation will be discussed. Participants will learn the components of successful STEM instruction and have the opportunity to research/evaluate useful STEM resources. Local resources and field trip opportunities will be explored in order to bring the STEM experience to life in the classroom. As a result of this course, participants will gather a variety of materials for effective STEM instruction that will be ready for immediate classroom use. A must for all educators K-12! ON-LINE (3 credits/45 hours) in-service credit only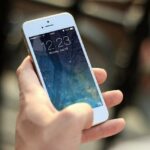 Approaches to Teaching Digital Literacy and Citizenship
According to the NYS Department of Education, a digitally literate person is someone who can use technology strategically to find and evaluate information as well as connect and collaborate with others over the Internet. As educators we must prepare students to learn in the digital age while maintaining good citizenship. This course will cover the components of information literacy and website content evaluation. Participants will be given ready to use lesson plans to incorporate digital literacy and digital citizenship instruction in his/her classroom. In addition, participants will gather the necessary tools to teach students how to search safely and effectively. Other topics explored in this course include: digital footprint and reputation, cyberbullying, and privacy and security. A must for all educators K-12! ON-LINE (3 credits/45 hours) in-service credit only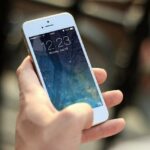 APPS in the Classroom
Teaching in the 21st Century now requires educators to embrace technology. Smartphones, ipads, and tablets are expanding the learning experience like never before for teachers and students. In this course, participants will research hundreds of educational apps appropriate to his/her grade level and content area. Participants will become familiar with apps for both students and teachers which can be used inside and outside of the classroom. Student centered apps will help to make learning more engaging and interactive while developing a deeper understanding of content. Teacher centered apps will help teachers develop innovative lessons, monitor progress, implement the common core standards, stay organized, grade, and much more! In addition, research will be conducted on apps specifically designed for ELL and special education students. As a result of this class, participants will gather resources and information necessary to effectively utilize apps as a beneficial learning tool. ONLINE COURSE (3credits/45hours) In-service credit only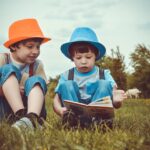 Author Study Design and Implementation to Promote Reading Success
An author study is a thorough examination of the life, career, and literary works/achievements of an author. Through this study, students are given the opportunity to critically evaluate an author's themes, characters, and writing style. In addition, students will make connections between the author's life, work, and characters as well as make personal connections to the books and characters. ON-LINE (3 credits/45 hours) in-service credit only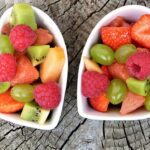 Childhood Obesity: A Growing Epidemic Among Our Youth
ON WILLIAM FLOYD APPROVED COURSES LISTING
According to recent statistics published by the Center for Disease Control, (CDC), approximately thirty-two percent of children and adolescence are classified as overweight or obese. This course will explore the various factors that contribute to the obesity crisis among children in this country including: behavioral, environmental, social, economical, and cultural factors. Students will also examine the roles the media and American culture play in determining food and lifestyle choices. This course will also provide insight on the scientific causes and consequences of obesity in regards to both health and economic consequences. Students will research government programs which battle obesity, such as the "Lets Move" campaign launched by First Lady Michelle Obama. In addition, students will learn strategies that schools and teachers can implement in order to prevent childhood obesity. A must for all educators K-12! ON-LINE (3 credits/45 hours) in-service credit only