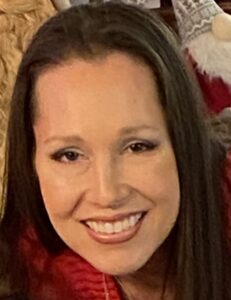 Janna Florio is an ENL and ELA teacher at Riverhead High School. She resides in Patchogue with her husband and 3-year-old daughter, Adelina. Janna is passionate about art, music, and writing. She enjoys learning to play different instruments and trying out new cuisines. Currently, sushi tops her list of favorites. Janna also likes to spend time cuddling with her overweight and angry "chug" (half chihuahua-half pug), watching docuseries, and sleeping.
Check out my course offerings here:
3 credits/45 hours In service only Janna Florio

jflorioliips@gmail.com

Today, teachers are faced with the challenge of teaching students with diverse backgrounds, experiences, intelligence types, learning styles, and needs. Educators struggle to "reach" all students in their classrooms, particularly when cultural and language barriers exist. In recent years, a large part of our student population includes English Language Learners (ELLs), many coming from Spanish-speaking countries. Though Bilingual Education is becoming more and more prominent, teachers lacking proficiency in a student's dominant language can feel lost in their own classrooms: struggling to communicate with and effectively teach their students. This course is designed to assist teachers of ELLs to better support their students across curricula and throughout all grade-levels. Although the course is designed mainly for teachers of Spanish-speaking students, the majority of the strategies and ideas discussed can benefit all ELLs regardless of their native language or cultural background.

By Janna Florio

jflorioliips@gmail.com

3 credits / 45 hours – In-Service Credit Description: In New York State, in addition to their coursework, students must pass five Regents Examinations to fulfill graduation requirements. These standardized tests are meant to measure a students' successful acquisition of skills and knowledge in specific subject areas, and include assessments in mathematics, science, history, and English Language Arts. Though accommodations are provided to students with unique needs and circumstances, including those with IEPs and English Language Learners, the students in the latter group may find these supports do little to bridge the gap when it comes to one exam in particular: the ELA. Educators feel equal frustrations when charged with the task of preparing ELLs for this test. This course is designed to provide instructors with strategies, tools, and resources that may assist them in supporting ENL students in their ELA classrooms, and, more specifically, help them guide these ELLs to be successful on the ELA Regents Exam. Applicable to High School ELA Teachers/ENL Teachers & Department Coordinators/Chairs

Janna Florio

Online Course – 3 credits / 45 hours – In-Service Credit Only

Applicable to High School Teachers & Department Coordinators/Chairs

Description:

Being a student in high school is tough; being a teacher of high school students is tough; however, surviving high school as a newcomer to the country could feel almost impossible. Combined with the harrowing experiences they suffer during their immigration journeys, adolescent ELLs are also faced with the stresses that plague the majority of all other high-schoolers. From high-stakes testing to mental health concerns, students within this age bracket hold a lot of weight on their shoulders. Past trauma, feelings of isolation, displacement from family, and the challenges of learning a new culture and language only exacerbate these issues for immigrant and migrant students. In this course, you will learn about the struggles these students face, the challenges they must overcome, and what schools might be able to do to support them.