Lori McBride grew up in Queens, NY and then moved to Long Island, where she and her husband raised their 3 children.
Her teaching career, for over 30 years, has included Reading, Writing, ENL, helping to develop curriculum throughout her elementary career, as well as developing curriculum in the high school setting.
Lori spends her free time reading, traveling, watching Netflix, spending time with her granddaughter, family and friends.She is very mindful of staying healthy and fit.
Check out my course offerings: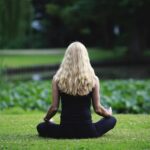 Be Mindful: Giving Back to Yourself
At times, our daily lives can be so overwhelming. Be Mindful: Giving Back to Yourself is designed to help teachers and students become more mindful in order to help relieve stress. It is important to build a positive classroom community and to increase mindfulness. In this course, teachers will learn how to use various techniques to help de-stress themselves and students.
ON-LINE (3 credits/45 hours) in-service credit only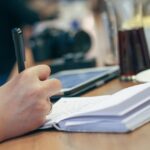 Reading,Writing & Discussion Through Picture Books
Is it difficult to motivate your students to write? Are they hesitant to participate in class discussions? This course will help alleviate stress in your classroom! Each lesson is designed to encourage your students to participate in discussion, while providing activities to help improve writing skills. Use the suggested picture books or your own to complete this course. Suggestions for K-12!
ON-LINE (3 credits/45 hours) in-service credit only