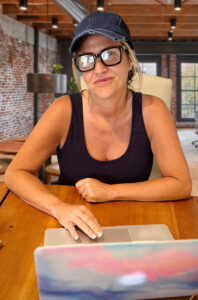 I have been an English teacher for over twenty five years. I am engaged to an amazing partner and am a mother of two incredible college boys. I have published five books, The Addict's Widow, Picking up the Pieces, Unstoppable; Nico's Journey, Nonna's Magical Meatballs and There's Just Something About Pizza. I love to write poetry and I love to cook.
Check out my Course Offerings:
(3 credits/45 hours) In service only Instructor:  Claudia Marra

Cmarraliips@gmail.com

Course Description: Are you a teacher looking to make book clubs more exciting and interactive for your students? This course is designed to equip educators with innovative tools and strategies to infuse fun into book club activities. By incorporating board games, accountable talk questions, Book of Quotes, Pictionary, Scattergories, facetime, speed dating, and dramatic tableaux, you'll create an environment where students can explore literature with enthusiasm and creativity. Course Objectives: Integrate board games, creative activities, and discussions to enhance student engagement in book clubs. Foster critical thinking, creativity, and teamwork skills through interactive activities. Develop accountable talk questions to deepen literary analysis and comprehension. Utilize a curated "Book of Quotes" to inspire thoughtful discussions. Explore the use of dramatic tableaux as a means of bringing literature to life.

New Course

(3 credits/45 hours) On line only

Instructor:  Claudia Marra cmarraliips@gmail.com

Course Description:

This course is a dynamic and interactive professional development course designed to empower educators from various school subjects with innovative and engaging teaching techniques. This course combines creativity, collaboration, and critical thinking, emphasizing the use of vision boards, one-pagers, interactive digital and tactile board games, class-cuterie boards, Scattergories, and the Game of Quotes to enhance classroom experiences and active engagement.  Suitable all educators and staff K-12.