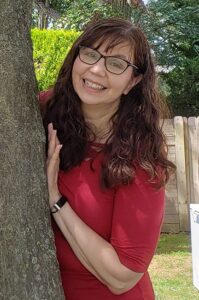 Terri Belloff has been a speech-language pathologist for more than 35 years. She received her Bachelors and Masters degrees in Communication Sciences and Disorders from Queens College, City University of New York. She currently works at Nassau BOCES but she has also worked in private schools for students with special needs, hospital and rehab settings, Early Intervention, and private practice. Terri loves working with her students and seeing their communication skills improve. She has a particular affinity for augmentative and alternative communication (AAC). One of her career highlights was being able to witness a young boy saying "I love you" to his mother for the first time with his new AAC device.
Terri also enjoys collaborating with colleagues and teaching classes through LIIPS.  She has had the opportunity to give back to her profession by supervising graduate students. 
Terri's personal life is centered around her family. Her most recent passion is audio books but she also enjoys walking in nature, kayaking, playing games, and going to the theatre.