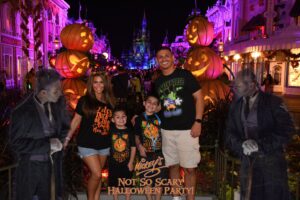 Hi! My name is Eric Stolfa and I've been teaching 7th Grade Social Studies in the Brentwood School District for 17 years. I truly love what I do. I began teaching LIIPS courses two years ago to explore aspects of education that I have particular interests in. I'm glad I get to help fellow teachers reach their professional goals and hope they find value in the courses I offer. Currently, I have 9 different courses to choose from. In addition to LIIPS and teaching middle school social studies, I also teach US History and Government for both Summer School and Evening High School.
    In addition to my love for history, I'm an avid sports lover and have played and coached my entire life. Growing up, I played soccer, wrestling and lacrosse. Soccer was always my bread and butter and I was fortunate enough to play in college. Since I stopped playing, coaching has been a major part of my life. I've coached at both the middle school and Varsity level for 12 years. I also coach my kids in both soccer and baseball. I attended CW Post and St. Joseph's College for my Bachelor's Degree and Stony Brook University for my Masters Degree.
    Personally, I have a beautiful wife named Nicole whom I've been married to for eleven years and the two best boys in the world, Eric who's 8 and Christian who's 6. Nicole owns a very popular local bakery called Pixie Dust Confectionery and I couldn't be more proud of her. On any given break from school, you can probably find us at Disney World. That's our home away from home. Thank you so much for checking out my bio and feel free to email me any questions or feedback about my courses. See you in class!
Check out my course offerings:
Beginners Guide to Coaching Secondary Athletics
This course is designed to aid and assist beginner coaches embarking on their coaching career. We will discuss a plethora of essentials that all coaches must acquaint themselves with, including team rules, organization, calendar creation, rules of the sport and establishing individual and team goals. We will work on defining success, how to establish clear lines of communication and one of the most repetitive yet important tools of the trade: practice planning. Sample templates of various assignments will be given to assist everybody in creating their own version. This course is a must for new coaches who are looking to establish basic guidelines that will help them form the foundations of their coaching careers.
ON-LINE (3 credits/45 hours) In-service only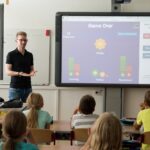 ABC's of Effective Classroom Management
*New Course Spring, 2020
The most difficult part of teaching is effectively managing the classroom. A classroom of 30 students, regardless of age, all with different personalities and learning abilities, can be a lot to handle, even for veteran teachers. In this course we will identify and analyze different management techniques for teachers to implement into their classrooms. We will explore strategies such as visual and auditory cues, establishing classroom expectations, time management, instruction techniques, relationship building and parent involvement. Teachers will share strategies and classroom activities that work. We will analyze and assess not only our own strategies but common classroom scenarios as well. Educators will walk away with new techniques to assist them going forward. This course is a must for educators of all subjects and grades, K-12. ON-LINE (3 credits/45 hours) In-service only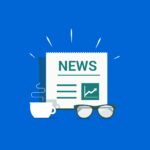 Information in the Digital Age
This course is designed for us to examine news sources today such as television, radio, internet and social media. We will look at the news from various angles, including our preferred sources, trustworthiness and the polarization and commercialization of modern news networks. We also look at how politics plays a major role, including the Presidents insults toward many media outlets. We will also take a close look at social media and the spread of fake news. We will delve into where responsibility falls and if enough is being done to combat it. We will also look at how social media, Facebook in particular, was so susceptible to foreign influence. This course is perfect for people who enjoy watching cable news, scrolling through Twitter or Facebook for memes or listen to NPR on their way to work. It will enable us to judge the sources of our information properly and understand its impact on our psyche.
ON-LINE (3 credits/45 hours) In-service only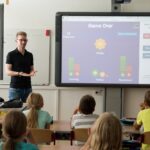 ABC's of Making an Effective Teacher
Mt Sinai Congregational Church 
Dates: SATURDAYS MAY 21, 28, JUNE 4, 11, 18  8 AM – 5 PM
This course is designed to ask the questions and evaluate what makes a teacher effective in the classroom. We start with defining effectiveness and go further to discuss teaching style, peer observations, assessments, classrooms strategies and the purpose and effectiveness of homework. We will discuss the professional development opportunities offered in your district and if/how you're incorporating that into your classroom. We will also question whether or not there is an "X" factor in teaching, something an educator has that makes strategies work that really shouldn't. This course will help K-12 educators re-evaluate strategies and techniques they're using and work on developing new ones to incorporate into their classrooms.
ON-LINE (3 credits/45 hours) In-service only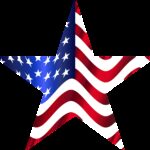 ABC's of Politics in Pedagogy
This course is designed to engage us in political discourse in the classroom. We will read articles that will help us examine our role in handling current events in the school environment. We will discuss strategies for dealing with co-workers who want to talk politics non-stop as well as the best way to handle inquisitive students. Some articles we read will be from both the right and left of the political spectrum to give us balance. We will tackle important issues that overlap with the educational system including Colin Kaepernick and the recent photo of high school students giving a nazi salute. This course is great for middle and high school educators who have an interest in politics and are looking to discuss and explore how those interests affect us in the workplace.
ON-LINE (3 credits/45 hours) In-service only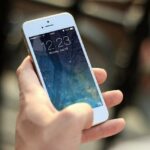 ABC's of The Technology Curve
This course is designed to discuss our students and the many different obstacles and opportunities modern technology brings about. We will examine how social media negatively affects young females, the age you feel it's appropriate to have a cell phone and whether you allow your own children to utilize social media. We will also look into creative ways to both combat the use of cell phones in class as well as adapting them into our lessons. We will discuss how technology has impacted students' social skills as well as comparing and contrasting the world we grew up in with where our students are now. An excellent course for K-12 teachers.
ON-LINE (3 credits/45 hours) In-service only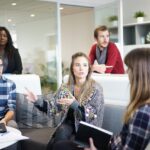 ABC's of Understanding Instructional Rounds and using it to Improve Teacher Performance
This course is designed to help educators understand Instructional Rounds with numerous possible outcomes. One is that if they are not already using it within their school or district, that this would provide enough background and basic information to introduce it to an administrator or department head. Two is if they are not using it at the building or district level but would like to utilize it on their own via classroom observations of their colleagues, note-taking strategies, assessing problem of practice and properly evaluating their notes and cross-referencing them to figure out next steps and solutions. Third is if they have already been introduced to IR but did not quite understand it at first. This course can provide a brush up on that introduction and help you move forward in your district's future professional development seminars. Perfect for all K-12!
ON-LINE (3 credits/45 hours) In-service only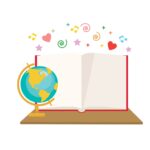 10 Techniques to Do Now and Closures with Meaning – online
* New Course Summer 2021
The beginning and the ending of our lessons are vital to all teachers.  So how do we do it?  Our Do Nows create anticipation for the meaningful lesson ahead, and our Exit Tickets wrap up the learning process.  Our starters and closures must be carefully thought through and considered as we work on our lessons.  Teachers enrolled in this course will work towards crafting lesson bookends with meaning, helping to both refine and organize their lessons.  This course is perfect for K-12 educators looking to polish their teaching skills.
(3 credits/45 hours) in-service credit only
Note: If taking the course online, please state an online session date at checkout.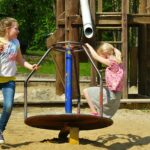 10 Techniques to Combat Bullying
*New Course Summer 2021
*ONLINE due to Covid-19 
Mt Sinai Congregational Church 
Dates:  July 6,7,8,13,14,15, 20,21,22, 26 (5:15 – 9:45pm)
Course Description:
Bullying is a pervasive issue from grade school to the workplace. It often goes unnoticed and can lead to numerous social and emotional issues in life for both children and adults. In this course we will look at the issue from multiple perspectives, including understanding causes of the behavior, the different types of bullying, ways to combat it as well as the impact it can have if left unchecked. This class is a must for K-12 classroom teachers in order to tackle one of the most prominent issues in our classrooms.
(3 credits/45 hours) in-service credit only
Note: If taking the course online, please state an online session date at checkout.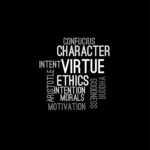 ABC's of Education and Ethics
* New Course SPRING 2022
*ONLINE due to Covid-19
SATURDAYS 8 AM – 5 PM FEBRUARY 19, 26, 3/5, 12 AND 19 Eric Stolfa    
Stolfaliips@gmail.com
(3 credits/45 hours) in-service credit only
Course Description:
Ethics are the moral principles that guide our behavior in life. As educators, we maintain one of the highest regarded professions that exists and with that comes a massive responsibility. We are tasked with not only facilitating learning and guiding children through life, but doing so while demonstrating the utmost ethical behavior. On a personal level, our morals and values may vary, but as educators, there should be a set of principles that we can universally recognize as pillars of the profession. This course will borrow from many different studies and philosophies to help educators identify and apply ethical standards. Teachers will share strategies that will further their insight into the profession and amplify their educational outreach to students, parents, peers and administrators.